What is The Deal for Business?
Wigan depends on businesses, like our own, to create an economy that is both successful and sustainable, promoting opportunity, growth and innovation.
The Deal for Business is a voluntary agreement between the Council and our business and other local business, which signifies a shared commitment to supporting the economic growth of the borough.
The Council ask all businesses that engage with them to sign up to The Deal for Business and embrace our ambitions for a prosperous and competitive Wigan.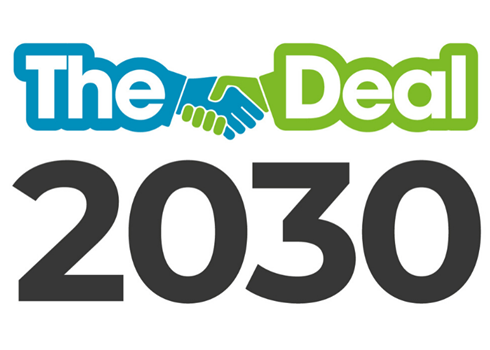 Pay business rates on time.
Create a healthy workplace.
Think local when recruiting.
Offer apprenticeships and traineeships.
Go digital #digitalwigan
Give back to the local community.
Recycle more, recycle right.
Upskill employees with training and development.
Invest in Wigan Borough.
Connect your business to local, regional and national opportunities.
Cut red tape and provide value for money.
Provide a world class business support system.
Build well connected physical infrastructure.
Go digital #digitalwigan
Training local people to meet business needs.
Promote initiatives to invest in your workforce.
Raise the profile of Wigan.
Invest in you.