Free Membership for the Armed Forces Community in Wigan Borough
Why not sign up to the HQ membership scheme, it's free to join.
Membership benefits include:
Membership card.
A copy of our quarterly newsletter.
10% discount in the NAAFI Cafe on production of your membership card.
Priority access to some bookable HQ events.
10% discount on some HQ ticketed events.
10% discount on HQ merchandise on production of your membership card.
Involvement in steering groups, pilot programmes and feedback groups to help develop the HQ.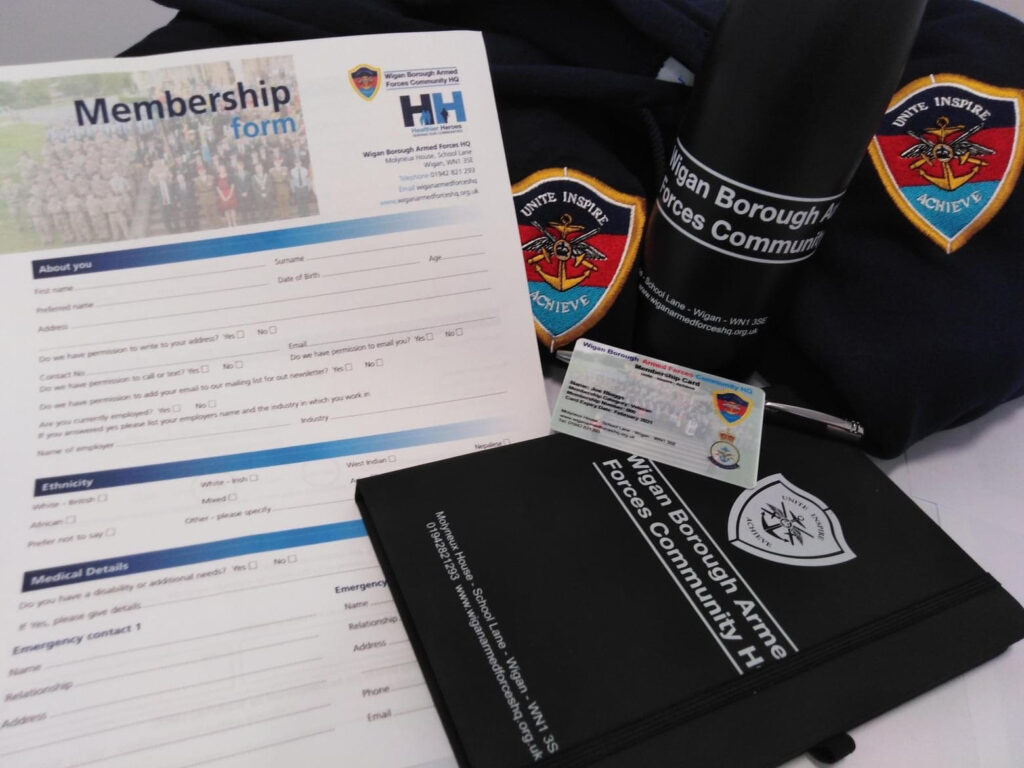 At the HQ we have a small range of branded merchandise available for purchase including lanyards and pin badges to show your support in the community. All our merch is available for purchase from the HQ at Molyneux House subject to availability, please ask for Sam at reception. If you would like to order merchandise before you collect or you have ideas on what we could stock, please email Sam on Samantha.clark@wigan.gov.uk
Please note: We are able to accept cash or card payments upon collection. We are unable to take card payments over the phone prior to collecting.